Sonny Craven is a lead character with Bad Machinery, forming one third of the mystery solving boys along with Jack Finch and Linton Baxter. He lives with his parents and his sister Cecile. He is the first cousin of Mildred Haversham.
He speaks fluent French, as he lived there for a year.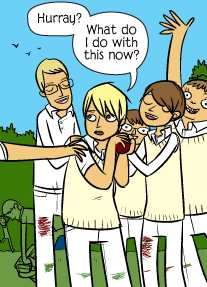 He has been seen in an apparent romantic involvement with an unknown boy.
[1]
Ad blocker interference detected!
Wikia is a free-to-use site that makes money from advertising. We have a modified experience for viewers using ad blockers

Wikia is not accessible if you've made further modifications. Remove the custom ad blocker rule(s) and the page will load as expected.