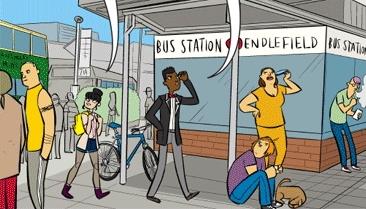 Wendlefield is a town near Tackleford. The two towns are intense rivals. In recent years Wendlefield has slumped economically, and now has a single-sheet newspaper, the Wendlefield Packet.
One school in Wendlefield is called St. Clare's. It is unknown if that is the same school Tuan Hoang started going to after leaving Griswald's.[1]
Another notable feature of this town are the 16 nested mini roundabouts known as the Endless Gyratory, the reason for Tommy Binks, the Tacklefordian whose job it was to drive the X90 Tackleford-Wendlefield circular bus, to vow vengeance on Wendlefield.
People from Wendlefield
Edit
Ad blocker interference detected!
Wikia is a free-to-use site that makes money from advertising. We have a modified experience for viewers using ad blockers

Wikia is not accessible if you've made further modifications. Remove the custom ad blocker rule(s) and the page will load as expected.